About
T&P
Organization Committee :

Dr. Aloorkar N. H.
Principal

Mr. J. S. Suryawanshi
Officer-TPO

Dr. E. T. Tamboli
Assistant-TPO
MISSION :
To arrange the industrial training for students.
To make more & more placements in various Pharmaceutical industries.
To give best training of industrial atmosphere and soft skill development to the students & for that to arrange workshops, seminars etc.
To provide all the facilities those are required for more placements.
To provide skilled and well knowledge equipped Pharmacists to the industries.
VISION :
To sustain excellence in training, technical education, research & career orientation.
To give best training to the students required for the all-round development of themselves and Pharmacy profession.
To acquire employment-seeking skills amongst the students and ultimately attain desired employment.
THE OBJECTIVES :
To assist the students to develop their academic and career interests, and their short and long -term goals through individual counseling and group sessions.
To organize Lectures, Interactive Workshops, Conferences, Seminars, Brain Storming Sessions, Technical Discussions, Orientation Courses etc, involving members of the Industry, outside experts, eminent personalities, faculty and students.
To maintain a consistent communication with the leading Pharmaceutical companies and consultancies for placement of the students.
To organize the Industrial visits regularly for students to inculcate the industrial knowledge skills.
To develop the soft skills of the students by organizing the personality development programmes.
To act as a link between students and alumni to avail the better job opportunities for current students.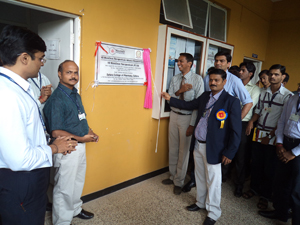 MoU signed withV.D.Molechem Therapeutics Pvt.Ltd.,Mumbai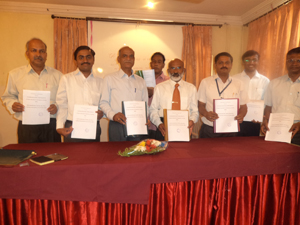 MoU signed with Aryagla Vaidyak Mahavidyalaya, Satara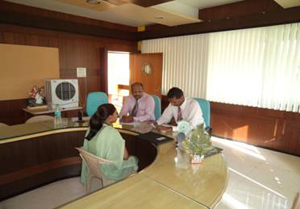 Campus interview by V.D.Molechem Therapeutics Pvt.Ltd., Mumbai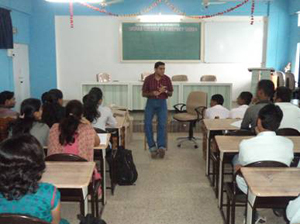 Guest lecture by Mr.Rahul Kapase