Library
Library :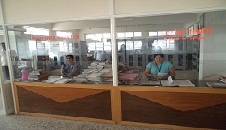 Any institute is identified by the library it possesses. The college has well organised and well furnished library with adequate space and offering conducive atmosphere to the students for there studies and reference work.
The library is continuously updated by adding latest books and subscribing to new technical journals and it's worth Rs. 30 lacs.
The library is open for ready reference to the students for 12 hrs. a day. It also contains educational Cd's.
Internet Facilites :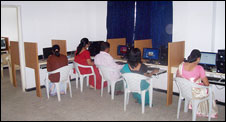 To keep all the students and staff aware with recent happenings college provides internet facility and various magazines.
Reading Hall :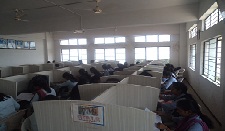 College provides the reading hall facilities.
Library Book Details :
| Particulars | D.Pharm | B.Pharm. | M.Pharm. | Total |
| --- | --- | --- | --- | --- |
| Total No. of Volumes | 4265 | 9546 | 1440 | 15251 |
| Total No. of National Journals | 10 | 15 | 51 | 76 |
| Total No. of International Journals | 0 | 12 | 21 | 33 |
| Total No. of National Newspapers | 0 | 5 | 4 | 9 |
| Total No. of CD Collection | 22 | 95 | 25 | 142 |
| Allied books & magazine | 4 | 95 | 25 | 124 |