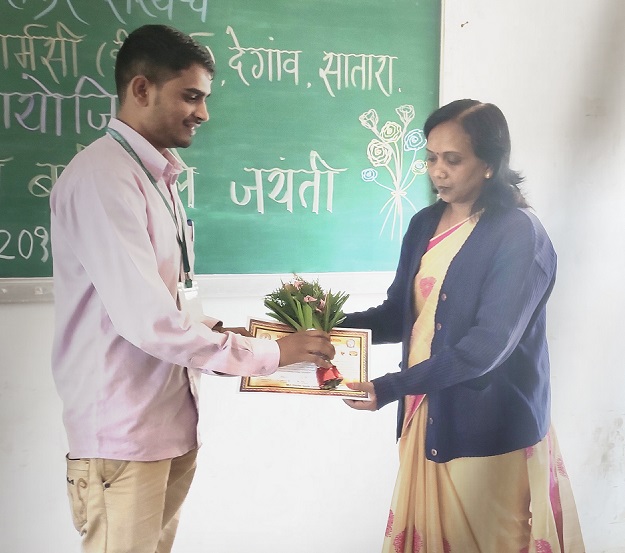 Success in SKS Pharma Sports
The student of College of Pharmacy (D.Pharm) Degaon, Satara. Mast. Karan Shildar Pawara Won the prize with the clinching success.
SKS Pharma Sports in Association with IPA organized swimming compitition at Tatyasaheb Kore College of Pharmacy Warnanagar . The student won the runnerup prize, under the guidance of Principal Ms. N.V.Pimpodkar and all teaching staff.
Institutes Chairman Prof. Madanrao Jagtap, Vice-chairman Milind Jagtap, Director J.V. Salunkhe, Principal Ms. N.V.Pimpodkar College of Pharmacy (D. Pharm) Degaon Satara and also Principal of Satara College of Pharmacy Satara Dr. N. H. Aloolkar and all teaching and non teaching staff heartly congratulated the runner of swimming competition Karan Shildar Pawara.