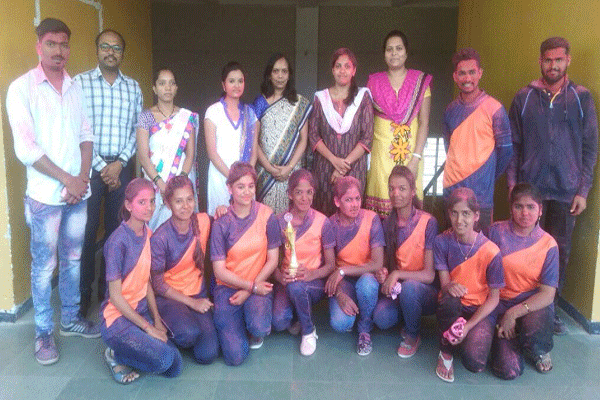 Marvellous Success SKS Pharma Sports
After the marvelous success in the year 2016-2017. Again the student of College of Pharmacy Degaon, Satara(D.Pharm). Won the tropies with the clinching success.
SKS Pharma Sports in Association with IPA organized sports at Dadasaheb Chavan Memorial Institute of Pharmacy, Masur. The student won the winner trophy in girls throwball and Runner up trophy in Boys Volleyball tournament,under the guidance of Principal N.V.Pimpodkar and all teaching staff.
Institutes Chairman Prof.Madanrao Jagtap, Vice-chaiman Miling Jagtap, Director J.V. Salunke, College of Pharmacy N.V.Pimpodkar and also Principal of Satara College of Pharmacy Dr. N. H. Alolkar and all teaching and non teaching staff heartly congratulated the winning team of throwball and Volleyball.